One of the most frequently asked questions in communities or forums is the comparison between FL Studio 12 vs 20.
So many producers ask themselves the question "which is the best version of the two, which one is better for me, which one has the best features?"
Well in this article, we will solve all your doubts, so you can have a better idea of which one is better suited to your needs.
This way, you will be able to choose the best purchase option.
See also: 15 Reasons Why FL Studio Is The Best DAW For Music Production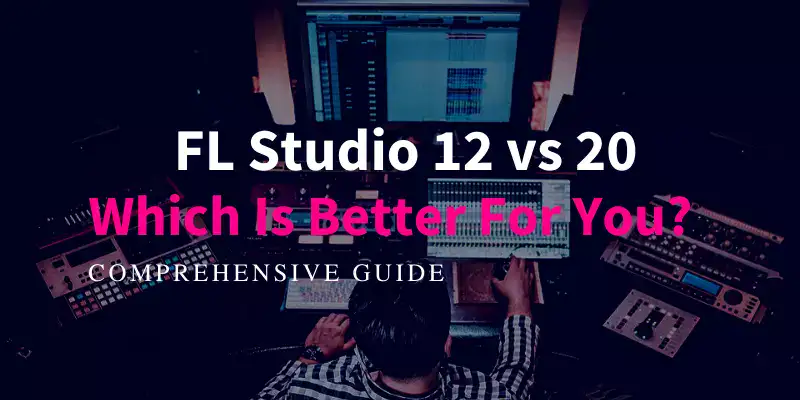 Table of Contents
FL Studio 20 vs 12 (Detailed Comparison)
If you have recently been using FL Studio version 12 you may be wondering, is it worth making the switch to FL Studio 20?
When comparing FL Studio 20 vs FL Studio 12 we can see that in general FL Studio 20 is the clear winner in most aspects.
This stands out for its better design and performance, more powerful plugins and more variety of these, more pleasant and intuitive workflow, and many extra tools that make music production easier.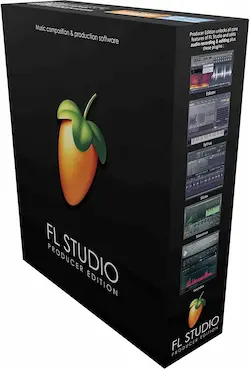 Below you will find a detailed comparison between the two programs.
Also, you will learn what are the main differences between these popular DAW.
What's new? Watch this video:
1. Compatibility
FL Studio 12 is only available for Windows users, and although it is possible to install it on Mac OSX computers, some users have reported crashes when using the software on that platform.
FL Studio 20, on the other hand, comes with native Mac OS and Windows support.
Which ensures that you will be able to use this amazing tool without any inconvenience on any of these operating systems.
Related Content:
2. Arrangements In The Playlist
Previously in version 12 of FL Studio, it was only possible to create one musical arrangement at a time, which made it a bit difficult to know how a certain change in the track you were working on will sound.
FL Studio 20 introduces a new feature that allows you to make multiple arrangements and you can create multiple playlists simultaneously.
This allows you to decide which version of your beat is better.
3. Graph Editor
The Graph Editor is one of the great additions to the new version of this software.
A fabulous tool that allows you to edit and adjust the musical notes of your arrangements.
This feature is not available in FL Studio 12, so advanced note editing and modification required the use of the piano roll.
See also: 10 FL Studio Pros And Cons (Every Producer Must Be Aware Of)
With the Graph Editor, this type of arrangement is much easier, especially when working on touch screen devices.
4. Unlimited Bar Changes
Although FL Studio version 12 gives you a lot of options when it comes to modifying your beats, when it comes to changing the tempo and time signature of your creations, this old version is a bit limited.
However, when using FL Studio 20 you will notice that you can make any type of modification to the beats of your melodies, whether you want to modify just a pattern of the track or the whole beat.
Something that undoubtedly simplifies your work, especially if you are a professional composer or arranger.
5. Available Versions
FL Studio 12 is available in 3 different editions, Fruity, Producer, and Signature Edition, which vary in price according to the features they offer.
On the other hand, you can find FL Studio 20 in 4 different editions, Fruity, Producer, Signature, and All Plugins Edition.
You can upgrade to any of them no matter which edition you have.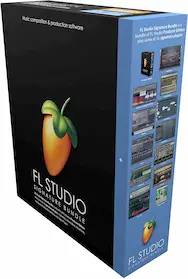 6. Performance
Many producers prefer to use FL Studio 12 because it is lighter and consumes fewer system resources.
So it is quite convenient for those who have low-powered computers.
See also: How To Allocate More RAM Memory To FL Studio 20 (Easy Guide)
On the other hand, if you want something more complete and if you have a fast CPU, I recommend FL Studio 20.
Because it has all the upgrades well-thought-out for a professional result.
The modern version of the DAW was designed with the intention of making everything more comfortable and fluid when working.
So if you have performance issues on your device, I recommend you take a look at my other tutorials to get the most out of your hardware.
What are the main differences between FL Studio 12 & 20?
Here is a comparative table summarizing the main differences between the two versions of the DAW:
Pros & Cons – FL Studio 12 vs 20
Below, I will show you the strengths and weaknesses of each of the versions of this software.
So you will have a better perspective when choosing which one is ideal for you.
FL Studio 12
Since the release of the first versions of FL Studio under the name of Fruity Loops, there have been many innovations that have been appearing with each new version.
However, FL Studio 12 has certain features that make it one of the most popular and robust music editing software.
Here are its main advantages and disadvantages:
Advantages
Friendly and easy to use interface. With just a few clicks you will be able to explore and find samples for creating beats.
Hundreds of free tutorials. FL Studio 12 is one of the extended versions of this popular DAW, so it will be extremely easy to find tutorials to better master certain features.
Large library of sounds and loops. One of the greatest strengths of this software is its vast list of sounds and samples, ideal for creating, recreating, and producing different musical genres.
Disadvantages
FL Studio 20
With the arrival of the 20th anniversary of this successful digital audio station Imagine Line decided to revamp things a bit and release a new edition of their amazing DAW.
Hence, instead of naming this new version as FL Studio 13, they decided to put the number 20 as part of the celebration.
So, FL Studio 20 comes out as a brand-new version with great additions.
See also: 10 Reasons Why FL Studio Is Good For Making Beats
I'll let you know right away its strengths and weaknesses:
Advantages
Updated plugins. Apart from adding many, many more plugins to the existing ones. You will also find great improvements in the features you were already accustomed to using.
Full Mac OS compatibility. FL Studio 20 has a 64-bit version for macOS computers.
4 Different Editions. You can choose which of the available versions best fits your budget and needs.
Disadvantages
The extensive variety of Add-ons and Plugins can be overwhelming to the point of being a little confusing for new users.
See also: FL Studio Mobile: 14 Tips and Tricks Will Blow Your Mind
Upgrading from FL Studio 10, 11, 12 to 20 (Safe Method)
Now through this video tutorial, you will learn step by step the correct procedure to migrate to FL Studio 20 without losing data or your custom settings.
It is important to mention that this guide is valid for all older versions of Fruity Loops (FL 10, 11, and 12).
The main steps to update are:
Associate your third-party VST/AU plugins database (if you use them).
Make adjustments according to your previous version (Make the versions compatible between them).
Migrate user data
Finally, test your projects
So be careful and follow every single step to avoid problems or data loss while migrating everything.
Conclusion – Is It worth upgrading from FL Studio 12 to 20?
Having considered both the benefits and drawbacks of both versions of this fabulous music editing software.
The question arises whether or not it is worth upgrading to the latest version or continuing to use the one you already have.
See also: FL Studio: 10 Best Stock Plugins Every Producer Must Use
In a few words, it is highly recommended to upgrade to FL Studio 20, since the new features are awesome, plugins and the renewed sound library will help you create unique and great beats.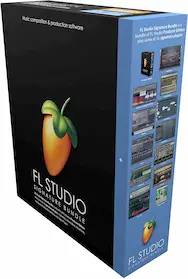 In addition to the above, you will have the possibility to have a better workflow and feel more at ease while composing.
When making your final choice, you need to take into account what you are currently using or will be using FL Studio for.
For a professional editor and composer, it may be necessary to have all the benefits of the All Plugins Edition.
On the other hand, for a casual amateur or beginner, the most basic version of FL Studio, i.e.
The Fruity Edition, which has everything you need to get started in the world of DAWs, will be enough.
If, on the other hand, you are more of a beats and loops enthusiast and are already at an advanced level, then you may want to use either the Producer Edition or the Signature Edition.
FAQs – FL Studio 20 vs 12
Is FL Studio 20 better than 12?
It definitely is. The new version of Fruity Loops is much better in performance, look, and functionality compared to FL 12.
Is FL Studio 12 the same as 20?
No, it is not. Both are different versions of the same DAW, with 20 being the most modern.
It is equipped with new features and sounds and powerful functionalities.
Can you have both FL Studio 12 and 20 together?
The short answer is yes. Basically, you can have both programs installed on the same computer.
Just keep in mind that they have to be installed in different folders on the main storage drive.
Sources