What is the Best Way to Buy this DAW? Being able to buy FL Studio at the best price is one of the most difficult tasks for a producer.
The market doesn't have many discounts or special offers available, making it almost impossible to keep track of what's going on.
So if you're thinking about buying this great software and don't want to spend too much money on it, read on to find out how to get the best deal when buying FL Studio.
Now is the perfect time to buy it!
Table of Contents
How To Buy FL Studio At The Cheapest Price
Have you ever wondered: What's the best way to get the latest version of FL Studio at a discounted price?
If you're reading this article, I can assume that you haven't purchased the DAW yet or just want to get a cheap license to give to a friend. 
Luckily, there are a few ways to save money when buying it. 
The trick is knowing how and where to look for deals to purchase this popular digital audio workstation software.
This article explains in detail how you can get a cheaper price when buying FL Studio and save money in the process.
Here's the ultimate guide to buying this Digital Audio Workstation at the lowest price.
1. Buy FL Studio Academic Edition
If you are a student or teacher, you can buy FL Studio Academic Edition at a reduced price. 
What is FL Studio Academic Edition?
This version of the program has all the advanced features and tools of the Signature Edition, but at an amazing discount.
This version is only available to those who qualify for the discount.
Who qualifies to purchase it?
Students
Teachers
Schools
Non-profit organizations
Additional requirements to apply for the educational discount:
You must show documentation proving your academic status or the organization to which you belong.
Would you like to learn how to use Fruity Loops as fast as possible? Check out my article where I show you different ways to learn how to use this DAW in a professional way.
FL Studio Academic Edition is a powerful music production software perfect for students and educators. 
This software provides all the tools you need to create professional-quality music, including a virtual piano, drum machine, synthesizer, and other advanced features. 
You can also use the included sound library to produce your own sounds. 
The Academic Edition includes a special student discount, making it an affordable option for schools, educators and young people who don't earn money.
Note: There are no educational discounts for the other DAW versions. Only the Signature Edition qualifies.
2. Get FL Studio on Black Friday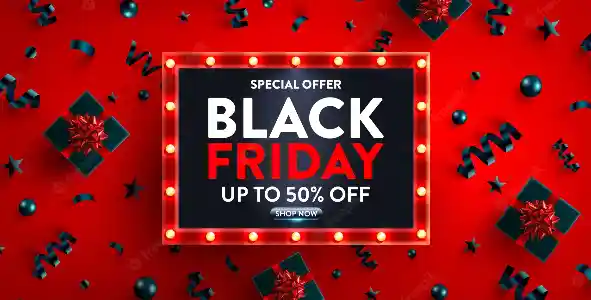 Black Friday sales are the perfect time to get your hands on FL Studio.
With so many incredible deals and discounts, you can get your hands on this powerful music production software at a fraction of the usual price.
Price reductions can sometimes be as much as 50% off the original price.
If you want to enter the world of music production, or want to upgrade your current DAW edition, this is the ideal time to do it. 
Fruity Loops is one of the most popular and widely used music production software programs, and for good reason.
It's packed with features and is very easy to use.
So if you want to get your hands on this program, or any of its music production tools, be sure to check out the Black Friday sale. 
You won't be disappointed!.
3. FL Studio Military & Veterans discount
Were you or are you a member of the military? If so, you are eligible for a military discount for FL Studio. 
This is a company initiative that seeks to reward soldiers for their service and patriotism.
The discount can save you up to 40% off the regular price of DAW products.
To get the FL Studio military discount, all you need to do is present proof of military service at checkout. 
This can be done by presenting a valid military ID or by using a verified military email address.
Once your eligibility has been verified, the discount will be applied to your purchase.
Please note: In case you are having difficulty obtaining the coupon with the offer, you can go to the Image-Line page and contact support to have the price reduction applied to you.
If you are not a member of the military, don't worry, there are still more ways to save on Fruity Loops products.
Be sure to keep reading this article to discover more deals and coupons.
4. Search for third-party resellers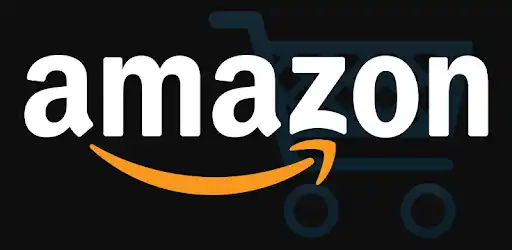 If you have a tight budget, combined with the few bargains out there, finding the cheapest offers when it comes to buying this DAW can be a challenge.
It is always a good idea to check out the different reseller stores that are available on the Internet.
Because they offer special offers, discount codes or coupons on certain holidays, and you can purchase a cheap license of this music production program.
Or on the other hand, you can also get a FL Studio bundle that includes the software, VST plugins, equipment for your Studio or some other extras. 
This is definitely one of my favorite ways to find cheap keys for sale.
And always remember to watch out for Bundle deals! 
Where to find the best deals when buying FL Studio?
The best stores are:
Sweetwater
Best buy
Walmart
Image-Line and its associated stores
Others
5. Get Image-Line deals and discounts
There are several ways to get a bargain on FL Studio, and the best place to start is Image-Line's website, the company that makes the software.
Buying Fruity Loops Studio directly from the official site is a wise choice.
They occasionally offer discounts of 30-50% off their software, VST plugins or merchandise, so it's worth checking their site for deals. 
It is also highly recommended that you sign up to their website and subscribe to their newsletter to be notified of future discounts or special offers on interesting tools.
Don't miss the opportunity, by subscribing you will have more chances to grab some great bargains.
Keep an Eye on the Deals!!!
6. Old version trick
There is a legal way by which you can get a great discount when buying Fruity Loops regardless of the time of the year and without having to wait for cheap prices to be released.
It is one of the oldest and little known methods by most music producers, and I will explain it below.
When buying this product, most users buy the most up-to-date version directly, which is great. However, in this particular case it is not the best choice.
Image-Line offers the fascinating feature of lifetime updates when you get a license, no matter the DAW version.
And some curious users analyzed that by buying one of the older versions (Fruity Loops 12 or 11) the final cost was much lower.
And after you activate the program with the license key, you can upgrade to the latest version at no additional cost.
Undoubtedly, this is one of the best ways to get lower prices when buying this wonderful product.
To this date it is still working, and it seems that Image-Line has not yet realized this procedure to reduce the final price of their software.
Take advantage and buy FL Studio at a great price.
Additional tips for buying FL Studio (if you are on a budget)
With so few different pricing options and suppliers, it can be hard to know where to start. 
Fortunately, we've got your back. Here are some tips to get the best deals when it comes to buying it.
1. Pay for the DAW in monthly installments
Paying for the software in easy monthly installments is a great way to spend your money, especially if your budget is limited.
There are many stores that offer these facilities, and one of the best is Amazon.
2. Buy a second-hand program
Some people buy this DAW and because they don't know how to use it, they get bored quickly.
This is why they decide to sell it at ridiculously low prices.
Be careful when buying second-hand licenses. Buy only from safe sites to avoid scams, and Amazon is the ideal place.
Extra tip: If you want lower prices, don't forget to negotiate.
3. Birthday offers
It is well known that Image-Line gives juicy birthday discounts to its users as a thank you for using its products.
Would you like to know how to get them? Then visit my post dedicated to this topic.
4. Buy one of the most basic versions
A trick to pay FL Studio at a reasonable price if you are short of money is to buy one of the cheaper editions.
You can try to buy the Fruity Edition or the Producer Edition and go producing your music and wait some time until you find a discount coupon.
The interesting thing about this method is that since you already paid for a license, you will only be charged the difference in price between versions.
But you have the great advantage of getting the version that you like the most at a much cheaper price
5. Buy FL Studio Academic Edition
The trick is to buy the student version, which already has a 40 percent discount applied from the store.
After you have it, try upgrading its license to FL Studio Signature Edition and pay a small difference.
This way, you will have one of the best versions of the DAW, but at a lower price than the Signature Edition sold on the officially authorized sites.
Final thoughts
This music production software can be a bit pricey, especially if you are just starting out or if you are on a tight budget. 
But if you want to get your hands on Fruity Loops at the cheapest price possible, you will have to follow some of the tips above to get good deals. 
Getting the cheapest deal when buying this music production software is not as easy as it sounds if you are not knowledgeable about it.
Currently, there are some amazing special offers on the official Fruity Loops website and third-party resellers, which won't last forever. 
So if you want to save some money, buy it now!
FAQs – Buy FL Studio Cheap
How do I get 30 OFF FL Studio?
You can get 30 percent off when you buy FL Studio through special offers and birthday coupons that Image-Line offers on its website.
In addition, some of the company's authorized resellers may also offer holiday or Black Friday discounts on any of their products.
Where to buy FL Studio cheap?
The cheapest places to buy FL Studio are the Fruity Loops website, Amazon and Sweetwater. These sites often offer products and bundles at very cheap prices.
Can you get FL Studio cheap?
The short answer is yes. There are several methods to get discounts and special offers to buy this DAW at up to $100 off its original price.
Is FL Studio free of cost?
In short, Fruity Loops is not a free to use software. However, it has quite affordable prices, even for those who dont have enough money to spend.
In addition to this, when you buy any of its licenses you will receive lifetime updates at no additional cost.
It is worth mentioning that this DAW has a trial version, which you can use free of charge for as long as you want.
How much does it cost to buy FL Studio?
This DAW has several editions and each of them has different features and advanced tools.
For this reason, the final price of FL Studio will be determined by the PC version you choose.
The cheapest version is the Fruity Edition which costs about $99 and the most expensive is the FL Studio All Plugins Edition, which is priced at $499.
Is buying FL Studio worth it?
Definitely yes. This is one of the most powerful and popular production software in the music industry.
This DAW is equipped with advanced tools that are ideal for making high quality music professionally.
It is also considered by many to be the best DAW in terms of value for money.
Is FL Studio a one time purchase?
In a nutshell yes. When you purchase any of the FL Studio licenses you will receive all future upgrades at no cost.
For this reason it is considered a one time purchase DAW.
Is FL Studio free for students?
No, FL Studio is not free for students.
Although it is worth noting that Image-Line offers considerable discounts for students, schools and non-profit organizations that want to use their software for teaching purposes.
If you want to enjoy this benefit, then purchasing FL Studio Academic Edition is your best option.
Does FL Studio offer a student discount or educational license to students and teachers? Is FL Studio cheaper for students and teachers?
In short, yes. Fruity Loops is cheaper for teachers and students because Image-Line gives special discounts of up to 40 percent off the final cost.
For this reason, the company has designed FL Studio Academic Edition especially for use by classrooms.
Is FL Studio cheaper for schools?
Yes, you can get this DAW for a cheaper price only if you are going to use it for teaching purposes in schools.
FL Studio Academic vs Signature Edition – What is the main difference between them?
Basically, both versions are the same. That is, they are equipped with the same tools, advanced features and sound libraries.
What are their main differences?
Product highlights
FL Studio Academic Edition
FL Studio Signature Edition
Who qualifies for its purchase?
-Students
-Teachers
-Schools
-Non-profit organizations
Any person
License Type
Non-commercial
Commercial
Pricing
40 percent off the original cost
299 U.S. dollars
VST plugins, sounds & tools
All tools are available
All tools are available
Lifetime free updates
Yes
Yes
Where can I buy it?
It is only sold through Image-Line authorized resellers.
-Resellers
-Image-Line
Can I sell the music produced?
No, it is forbidden to sell anything produced under this license because it is non-commercial.
Yes, there are no limitations
Does FL Studio have Black Friday sales?
Yes, FL Studio can be purchased cheaper during Black Friday. Every year Image-Line authorized stores offer substantial discounts to celebrate Black Friday.
How do I get a FL Studio license?
You can get a legal license for Fruity Loops through Image-Line's website and other authorized resellers, such as Amazon.
Can you buy FL Studio monthly?
Yes, it is possible to pay monthly. You can purchase this software and pay for it in installments to be paid monthly. This is only possible through reseller stores.
Is there a cheap version for FL Studio?
Yes, there are cheap versions of this DAW.
The cheapest ones are:
Fruity Edition
Producer Edition
FL Studio for Students (same as Signature Edition)
How much does FL Studio cost cheapest?
The cheapest edition of this program is the Fruity Edition and costs about 99 US dollars.
Sources