Looking for a discount to buy FL Studio on your birthday? As one of the most popular music production programs on the market, it's no wonder that FL Studio often offers price reductions to its users.
Image-Line usually gives amazing discounts of up to $100 to its users when purchasing licenses and products.
But is it still possible to get discount coupon codes for birthdays at FL Studio?
If you want to find out, I invite you to read this post.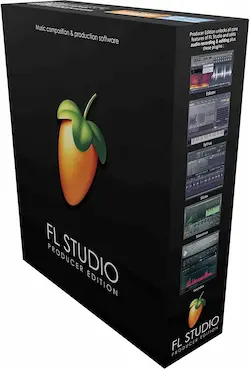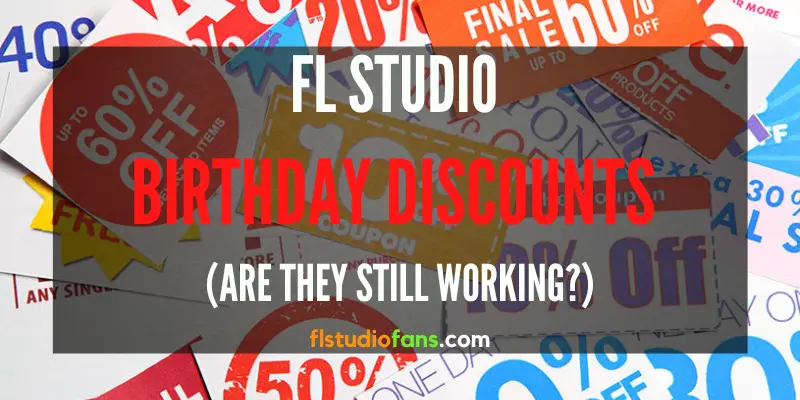 Table of Contents
FL Studio Birthday Discounts
FL Studio is a music production software that allows you to create and mix your own music.
It is a popular choice for many producers and DJs, and has a wide range of features that make it a powerful tool for creating music.
Below, I'll tell you how you can get a Fruity Loops price discount.
What is the FL Studio birthday discount?
The Fruity Loops discount is nothing more than a special promotion that Image-Line is offering to its customers on the day of their birthday, allowing them to get a price drop of up to 50%.
This type of promotion frequently consists of a percentage reduction of the total amount of the purchase made by the customer, or a specific dollar amount for the purchase of some of their products. 
These birthday rebates are a great way for Image-Line to show appreciation to their customers, and thank them for their loyalty to this music production software.
FL Studio's birthday offers are typically redeemable through promotional codes or discount coupons. 
So they can be used to get better prices when purchasing the DAW in any of its versions, licenses, VST plugins, merchandise, sound samples, or any other product from the company.
To participate, you only had to have an account created on their platform and your real personal data, including your birthday.
Once the day arrived, they sent you incredible promotional discounts of up to 100 US dollars to your email or FL Studio profile notification inbox.
Are FL Studio birthday discounts still valid?
The short answer is no. Special birthday deals are no longer available.
During all these years, many of us producers have benefited from these annual deals, in particular those of us who didn't have the money to get our first DAW.
Unfortunately, Image-Line took the recent decision to no longer offer its users birthday discount promotions.
Would you like to buy FL Studio for a ridiculous price? Take a look at my ultimate guide, where I show you different ways to buy Fruity Loops at the lowest cost.
Why are my FL Studio birthday discounts not working?
Many people seeing that the birthday reductions were so juicy took advantage of these good deals and cheated.
They over exploited the company's goodwill to help and reward its users.
Many of these cheaters used multiple accounts, fake birthday dates, IP switching with VPN and other tricks to cheat the system and get away with it.
Then, when they got various discounted products, they resold them to third parties at a higher price to get a big cut of the money.
Eventually, Image-Line incurred millions of dollars in losses and was forced to discontinue this fantastic benefit.
These offers helped many producers (specially poor people) to afford the DAW, plugins and other products.
How to get a FL Studio birthday discount?
FL Studio is listed on several online deal sites, such as Amazon or Image-Line.
These stores add very attractive offers, so it is worth checking them regularly to see if there are any Fruity Loops price reductions available.
Their website regularly has special sales and rebates that allow you to save good money.
You can find them by subscribing to their newsletter or checking the "Deals" section of their website.
Final Words – FL Studio Birthday Discounts
The anniversary bargains were a good initiative that allowed us to save money to invest in other tools or utilities, such as VST plugins or music equipment for our home studio. 
However, they are temporarily suspended until a solution is found to avoid overuse by unscrupulous people.
We are very excited that soon they will bring back these promotions, and we will be able to enjoy their super affordable prices.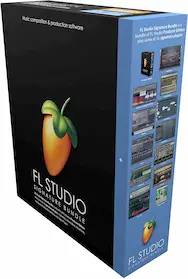 Remember, if you are looking for a deal on FL Studio, you can check out my article about it, where I show you how to buy it as cheaply as possible.
Sources