As many of you know, Fruity Loops Studio is an essential tool when working in professional audio production. So I will show you the ultimate guide on how to get FL Studio 20 on any Chromebook laptop easily and for free.
So check out this brief tutorial for beginners to learn how to run it on Fruity Loops Studio.
Also see: 13 Best DAWs For Chromebooks - Alternatives To FL Studio
Can I Get FL Studio On A Chromebook?
Yes, of course. You can install FL Studio on Chrome OS. You just need a compatibility layer that allows you to execute Windows programs on Linux systems like Wine, which is an open-source program commonly used to run Unix-like operating systems such as Linux, FreeBSD, and macOS.
Also, you can achieve the same result by using Crossover or Playonlinux applications.
Please take note that this tutorial will only work on Chromebooks with Intel or AMD processors and not those processors with an ARM64 architecture. Also, we will require a Chromebook with Linux apps support.
How To Install FL Studio in Chromebooks
Officially, we can only get Fruity Loops Studio on Windows, macOS, and mobile. However, there are some platforms on which it is not available natively, such as Chrome OS and Linux.
So many people that own a computer with Chrome OS don't know is possible to use it without any issue on their devices.
This means both software are totally compatible between them and that's why I decided to prepare this article and help the users.
Well, if you are ready, let's get into it!!!
Step 1. Prepare Your Device
Firstly, we will enable Linux apps on our device:
1- To do this, we will go to our system settings and click on the Settings icon located on the left panel.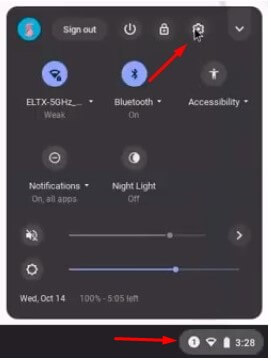 See also: FL Studio: Make Unique Like A Pro (Step-by-Step Guide)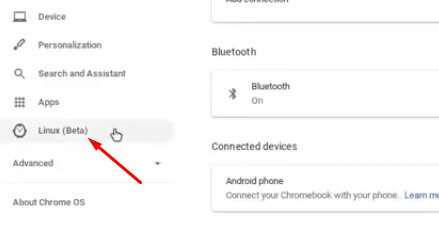 2- Now we will turn on the Linux apps and enable Linux apps on our system.

3- Click on the Next button a couple of times and install.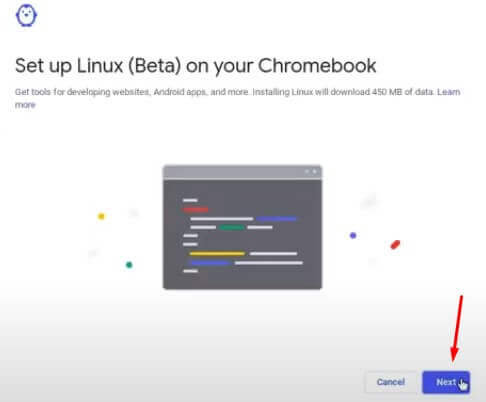 Be patient this process could take some minutes.
Cool! Linux's app is installed in your system. We are ready for the later step.
Also see: Best open source DAWs - FREE alternatives to FL Studio
Step 2. Wine Installation
We are going to continue to the next part of the installation process which is to run several commands into the terminal that will allow us to run the Wine apk. 
Wine is an application that allows us to install some Windows programs on Chromebooks and other Linux devices.
1- Well, we will copy this first code and open a terminal session from our app menu.
sudo dpkg --add-architecture i386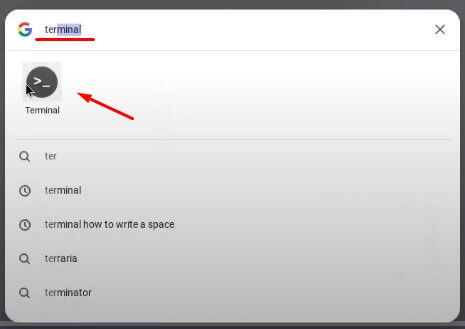 Promptly, we will paste the command into our terminal. In order to execute it click on its icon or press control Shift and V together.

This code will enable 32-bit architecture for Wine on your system. It should run automatically as soon as you paste it into that box session. 
2- Right away, we will update the system repositories of our Linux apps copying the next code in the terminal.
sudo apt update
3- Then we will paste the next command to execute the installation of Wine. Later on, we will install one press enter to confirm the installation.
sudo apt install wine
Congratulations, Wine is already installed!.
4- Afterward, we will run the next command which will create some files and folders that Wine requires. After this concludes, let's install FL Studio 20.
winecfg
Also see: Interesting facts about FL Studio you should know
Step 3. Download The FL Studio Installer
1- Copy the next code into the terminal:
wget -c https://demodownload.image-line.com/flstudio/flstudio_win_20.7.3.1987.exe
2- Subsequently, introduce the next code into the command window:
wine flstudio_win_20.7.3.1987.exe
Please if any doubt with the installation wizard, you should take a look at this linked post where we explain how to install FL Studio 20 on Windows versions, which is a similar process to this one.
After it finishes, the DAW will be already installed!. At this moment you can close the terminal window and go to the last stage.
Step 4. Enabling The Audio Input
At once, we will show you how to enable audio input for FL Studio. We have to go to our system settings, similar as we saw at the beginning of this post.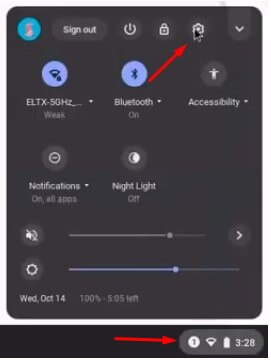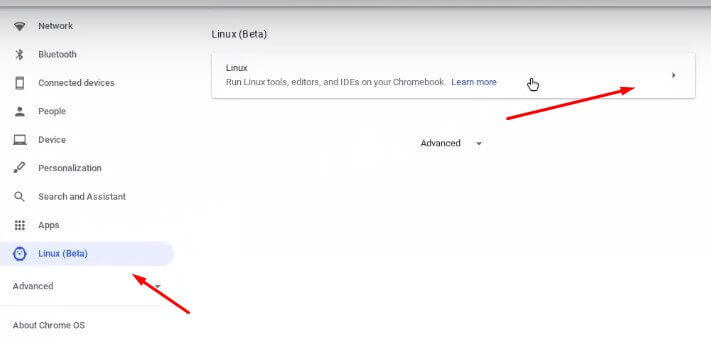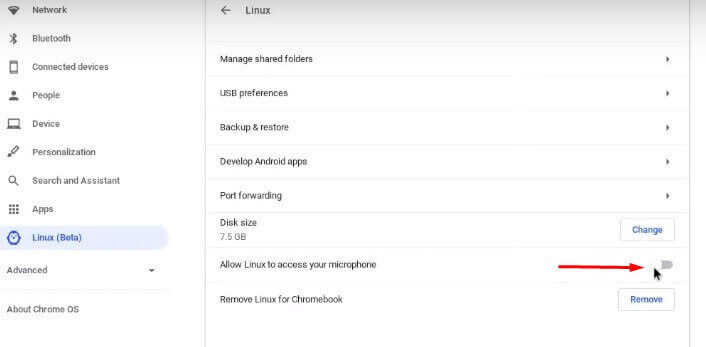 Change the microphone settings and click on shut down.
All files which you want to import or export in FL Studio must be stored in My files —-> Linux files. Instantly we have to launch the DAW through the software launcher located in your menu.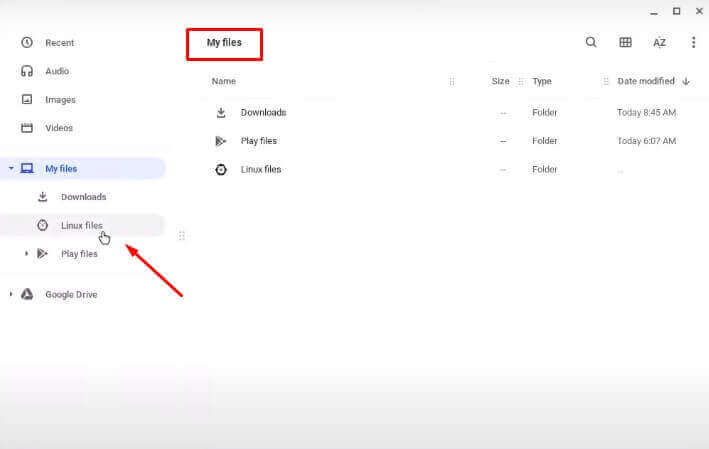 Step 5. Using FL Studio On Chrome OS
At this moment we are almost ready. So to use this program you have to run this last command in a Linux terminal every single time you want to work on it. Opening the program can take some time, so be patient.
wine start ".wine/drive_c/Program Files/Image-Line/Shared/Start/FL Studio 20.lnk"
Conclusion
Everything will work as expected, you just be sure to use the last command every time you have to use the program, and that's it!. We hope you enjoy this tool. 
Let us know your opinion in the comments. We will appreciate you share this post with your friends.