If you are a fan of music production, surely Fruity Loops is an indispensable tool for your projects.
Fortunately, the apk has also been released for mobile devices and is available for download in the Apple Store.
The mobile version of FL Studio is a good option to consider since it offers us an interesting amount of functions.
Such as using high-quality synthesizers, drum and rhythm kits, editing, recording, sequencing, and rendering complete audio tracks with relative ease, and everything at our fingertips.
However, not everything is rosy, compared to desktop versions, FL Studio on iPhone and iPad devices is quite limited.
Also see: How to Get FL Studio Mobile for Windows Phone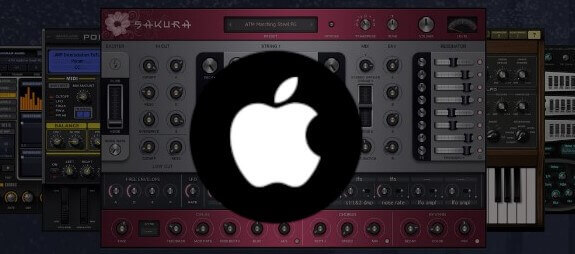 Table of Contents
Features of FL Studio Mobile iPhone & iPad
Now, we are going to see all the functions that FL Studio mobile for iPhone and iPad provide:
1- Production:
Drum kits, sliced loop rhythms, high-quality synths, and samplers.
Export to WAV and MP3, load and save your songs.
Load your projects.
2- Sequencer:
Fast percussion programming.
3- Virtual keyboard:
4- MIDI:
Play instruments and link with knobs and sliders.
Also see: How Get FL Studio Mobile for Android Devices
5- Audio:
Monitoring, recording, and track length import.
Per instrument, you can attack time, volume, release, and pan.
6- Browse:
Sample, presets, and pitchable preview.
7- Audio engine:
8- Mixer:
Volume adjustment, pan, effects bus, solo, and mute.
9- Effects:
Auto ducker, chorus, compressor, limiter, distortion, parametric EQ, graphic EQ, flanger, reverb, high / low pass / passband / formant (Vox) filters, delays, and phaser.
Also see: FL Studio Mobile: 14 Tips and Tricks Will Blow Your Mind
10- Piano Roll:
Editing recorded performances, notes, and chords.
11- Screen layout:
Work in all screen resolutions and sizes.
12- Plugins:
13- Wireless:
Share projects, and songs with other FL Studio platforms.
Get FL Studio Mobile 3 for iOS / iPad
You can purchase this version in the Apple Store for only $ 13.99. Unfortunately, this application only has a paid version.
However, we think that for the functions offered, it is a price more than acceptable. 
Buy FL Studio Mobile 3 here:
FL Studio Mobile for iOS has a lot of interesting features you may like.
Also, we recommend you buy the plugins to enable extra functions and have a better experience. 
If you liked this article, share it with your friends through the social media buttons below.
Also, let us know your opinion about it.