Since its inception, FL Studio has been a very popular DAW worldwide, but incredible as it may seem, it was available only for Windows, relegating macOS users to the background.
To download the latest version of FL Studio compatible with MacBook computers for free, just go to the official website of Fruity Loops Studio (Image-Line).
Then access the try for free section, and finally, click on the download button to get the trial version of this tool.
In this tutorial, we will teach you everything concerning the process of downloading, installing, and authorizing (unlocking) the latest version of FL Studio 20 for Macbooks totally free.
Also see: Best Open Source DAWs - FREE Alternatives To FL Studio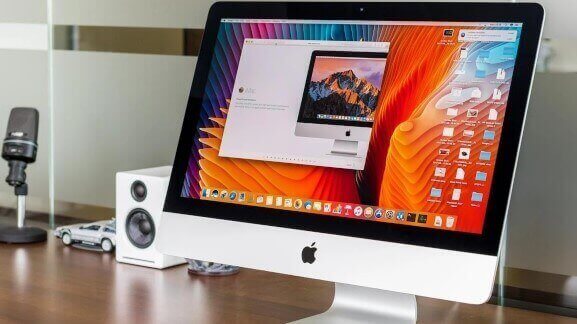 Table of Contents
Does FL Studio work on mac?
FL Studio system requirements for mac
macOS: 10.13.6 (High Sierra) or later
4GB free hard drive
4GB of RAM
The more capable processor is better
Intel processors
Apple Silicon (M1)
Get FL Studio for Macbook
The installer comes with trial time-unlimited and provides the Full and Trial FL Studio version, which has few limitations, however.
This means it's a great opportunity to start creating your own musical rhythms for free and no worrying about the trial time. 
Download FL Studio 20 Trial (the official software) and start enjoying its benefits. 
How to install FL Studio on Macbooks
Once you download the software we can proceed to install it.
First, execute de installer and click on next.
Read the license and then next to accept the terms and conditions.
Then select current user only and next.
Choice the options of your preference and click on next.
And finally, click on next twice and then install.
Be patient, the whole process can take several minutes to complete. When it gets complete continue clicking on next and until the finish.
We are ready for the next step, activate the program.
Also see: Free Sample Packs And Plugins For FL Studio
Authorizing and registering it on Macbooks
To activate the Fruity Loops 20, you first need to authorize it by creating an account.
This step is only necessary for the paid versions.
This means you can use the trial version without the registration process with no time limits.
Unlock FL Studio 20 online
Create an account in Image-Line. It's not necessary if you already have one.
Open FL Studio 20, then go to help and click on "about".
Introduce your e-mail and password you previously used to register on Image-Line's site.
Finally, click on unlock with account.
Congratulations!, now you're available to use all the power of FL Studio.
Unlock FL Studio 20 offline
First of all, you will need a computer with access to the internet and a pen drive memory.
Sign in to your Image-Line account with your credentials.
Click unlock products and go to Unlock VST Plugins/Alternative Unlock for FL Studio and download the .Reg File clicking on the keyboard image.
Copy the FLRegkey.Reg to the thumb drive memory and plugin it into the target pc with no internet access.
Finally, launch the software, click on help and open the about section. Then select the option unlock with key and select the file downloaded in the memory. We are done!
See also: FL Studio: Make Unique Like A Pro (Step-by-Step Guide)
Conclusion
In conclusion, we recommend you to stick to this guide, be careful, and follow all the instructions given.
If you have any doubt just take a look at the videos in this post or let us know in the comments.
If you liked this guide let us know your opinion in the comment section.
Also, we recommend you to read our other articles related to FL Studio 20 and learn more interesting things about it.