If you want to know who are some of the famous music producers that use FL Studio to compose songs for big celebrities and artists, then you're in the right place.
I will also show you what their biggest hits as musicians have been, how they got their start, and what their careers as popular celebrities have been like all the way to becoming power users of Fruity Loops.
See also: 10 Famous Songs Made On FL Studio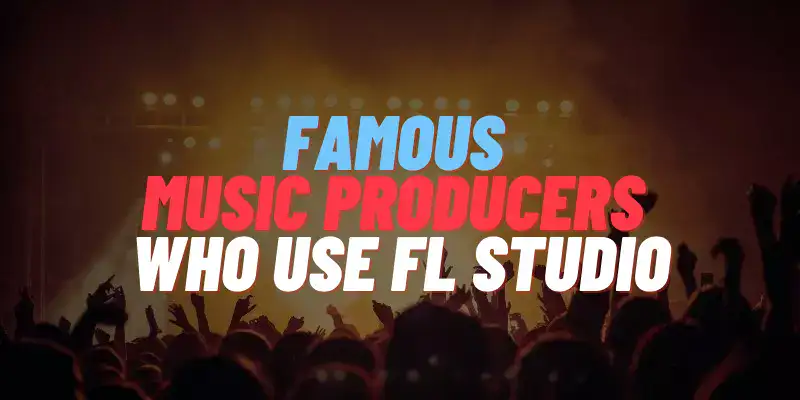 Table of Contents
What Famous Music Producers Use FL Studio?
Many of your favorite music producers use Fruity Loops Studio as their music creation software.
So you would be surprised to know the amount of hits that have come out of this DAW since with it you can elaborate practically everything.
Among the music genres that can be created in this DAW are Reggaeton, Rap, Ballads, Romantic, Instrumentals, Trap, Hip hop, Tech house, EDM (Electronic Dance Music), Cumbia, Conga, Jazz, Dubstep, Pop, Rock, among others.
Below, I will show you a list of who are the most recognized power users and the great hits they have made.
1) Martin Garrix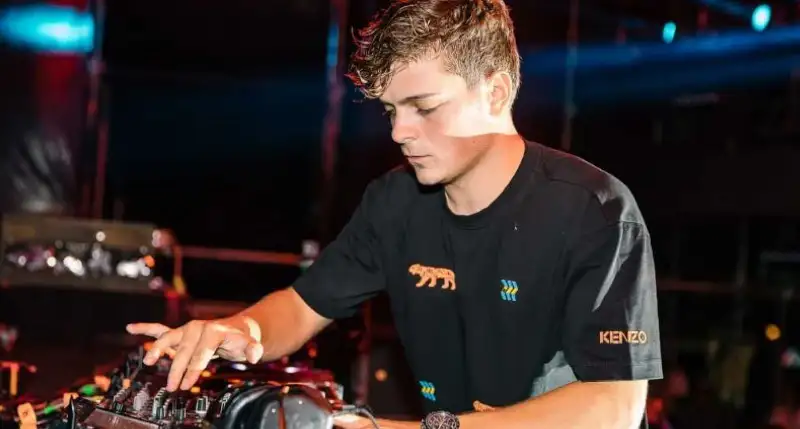 If you are a true lover of electronic music you have to meet him, this is the DJ and producer number 1 in the world, Martijn Gerard Garritsen or better known as Martin Garrix.
His success began with the release of 'Animals', a conception that took him to stardom.
His interest in electronic music was awakened after seeing Tiesto perform at the Athens Olympics in 2004.
This motivated him to download the FL Studio program with which he started his career and is his main tool to create his compositions.
This DJ uses FL Studio in his productions for its speed in making tracks.
The program has the necessary complements to generate the sound he prefers.
See also: 15 Reasons Why FL Studio Is The Best DAW For Music Production
2) Cardiak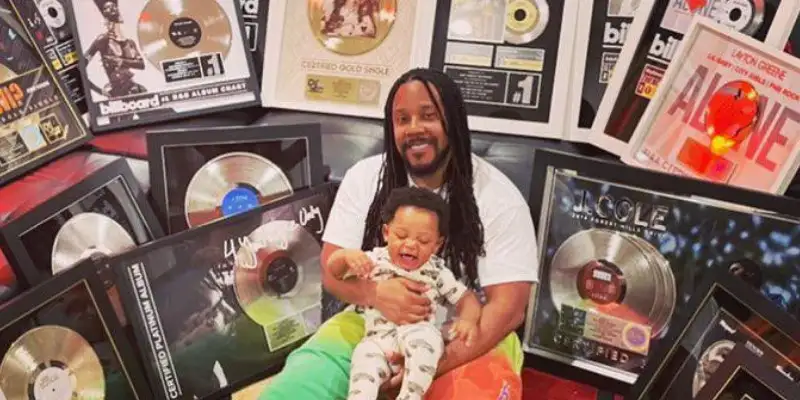 Carl McCormick, aka 'Cardiak' is an important American musical power user.
He has been recognized for his work with great artists such as Drake, Joe Budden, J. Cole, DJ Khaled, and many more.
He reached fame in 2010 thanks to his production of the single 'Start It Up' by Lloyd Banks.
It featured artists such as Kanye West, Fabolous, and others, 'Start It Up' entered the Billboard Hot R&B / Hip-Hop Songs ranking.
Also, in 2015, Cardiak won his first Grammy for Best Rap Album due to his creation of 'Groundhog Day' for Eminem.
3) WondaGurl
If you are a girl you also have a chance in the world of music creation, if you don't believe me look at the example of Ebony Naomi Oshunrinde, artistically known as WondaGurl.
She is a Canadian born writer, musician, and record executive.
When she was only 16 years old, she started working with Travis Scott and Jay Z, two very famous American rappers.
She is one of the youngest women to add production to a platinum-selling hip-hop album.
4) Jahlil Beats
His real name is Orlando Tucker. Jahlil is an American hip-hop musician and songwriter.
He has produced for famous artists such as Jay Z, Chris Brown, Tyga, Lil Wayne, and many more.
He is known for creating 'Burn', Meek mil's 'Ima Boss', and Bobby Shmurda's 'Hot Nigga'.
What brought him to fame were the tracks he made for Tyga along with Haydock Beats and Chris Brown's collaboration on 'Fan of a Fan'.
From there his successes have not stopped, he has made several powerful mixtapes, and has always used FL Studio as a production tool.
See also: How To Allocate More RAM Memory To FL Studio 20 (Easy Guide)
5) Afrojack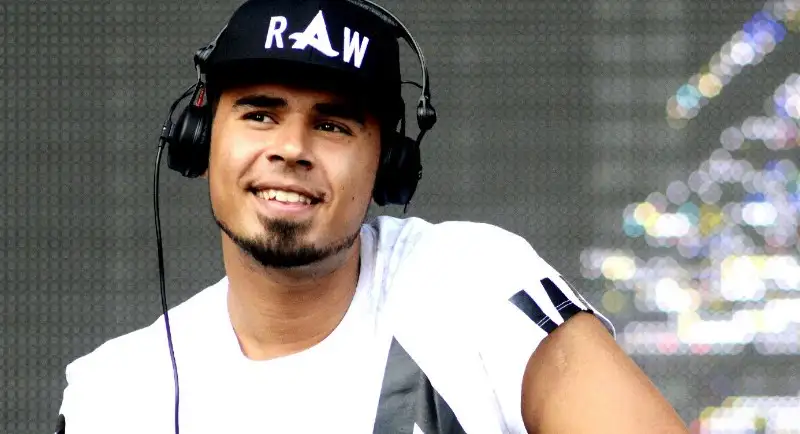 Nick Van de Wall or 'Afrojack' is another well-known music producer who uses FL Studio. This is a Dutch musician and DJ.
He started using it in 2011 when it was still called 'Fruity Loops'.
All his tracks go hand in hand with FL Studio because of its excellent compressors, plugins, and equalizers.
He quickly mastered the program to perfection and continues to use it today in each of his creations.
Afrojack then made tracks for major artists such as David Guetta, Steve Aoki, NERVO, Pitbull, Diplo, and many others.
He has made great personal events but has also participated in Tomorrowland and Ultra Music Festival Miami.
6) Avicii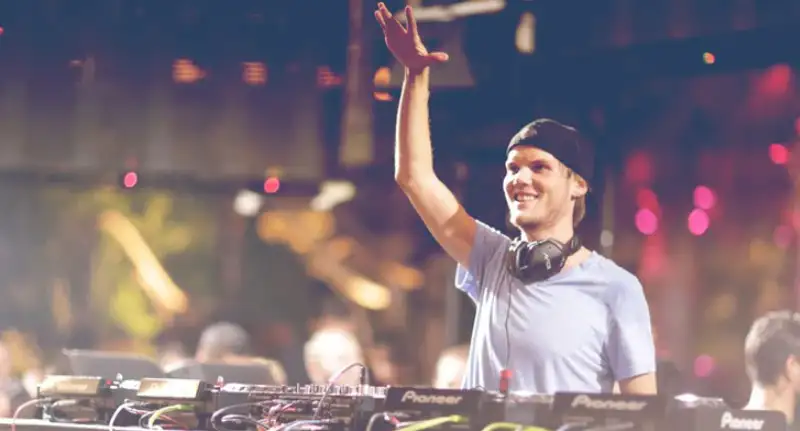 Avicii or Tim Bergling was a very famous Swedish producer and DJ.
At the age of 16, he started his great musical career by publishing his remixes in electronic music forums, and in this way, he got his first signature.
He began to be recognized worldwide thanks to his single 'Levels' in 2011.
Avicii was nominated for Grammys for his work with David Guetta on 'Sunshine'.
Also is considered to be one of the first DJs to push electronic music to Top 40 radio in 2010.
Many claim that the foundation of his career began and was laid with FL Studio.
See also: Discover What Plugins Come With FL Studio Producer Edition
7) Boi-1da
Matthey Jeu Samuels, a Canadian by the stage name 'Boi-1da', was born in Toronto, Ontario on October 12, 1986.
He is a well-known music producer who has excelled in hip-hop where has worked with renowned artists of the genre and created many hits.
Boi-1da has worked for many groups and solo artists including Drake, Jay-Z, K-os, Rihanna, Kendrick Lamar, Eminem, The Diplomats, Nicki Minaj, Lecrae, Joe Budden, Das Racist, and many more.
He has built a solid career as a music creator and his secret is FL Studio.
8) Hit-Boy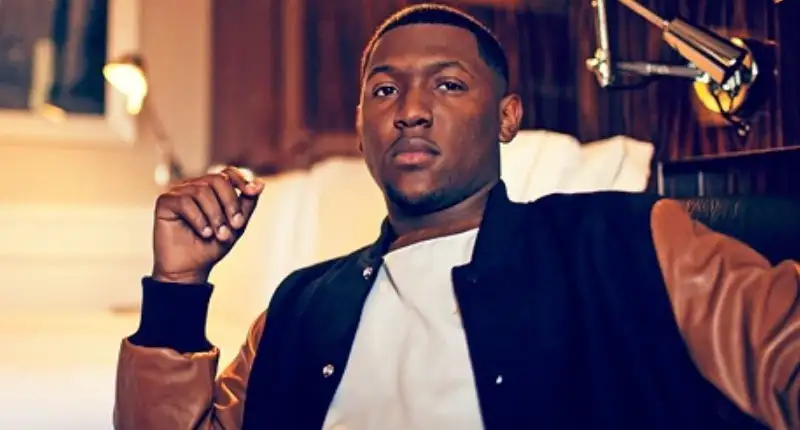 The famous music producer Hit-Boy or Chauncey Hollis was born on May 21, 1987, in the city of Fontana, in the state of California.
His career has been oriented to the creation of hip hop and R&B hits, he is the founder of Hits Since '87 and rapper of the GOOD Music Records.
What has brought him to fame is the conception of 'I Wish You Would' by DJ Khaled with Kanye West and Rick Ross.
Hit-Boy also worked on 'Drop the World' by Lil Wayne with Eminem.
In 2013, he made a remix of the electro-dance hit 'Scream & Shout' by Will.i.am and Britney Spears, which was very well received by fans.
See also: FL Studio Mobile: 14 Tips and Tricks Will Blow Your Mind
9) Metro Boomin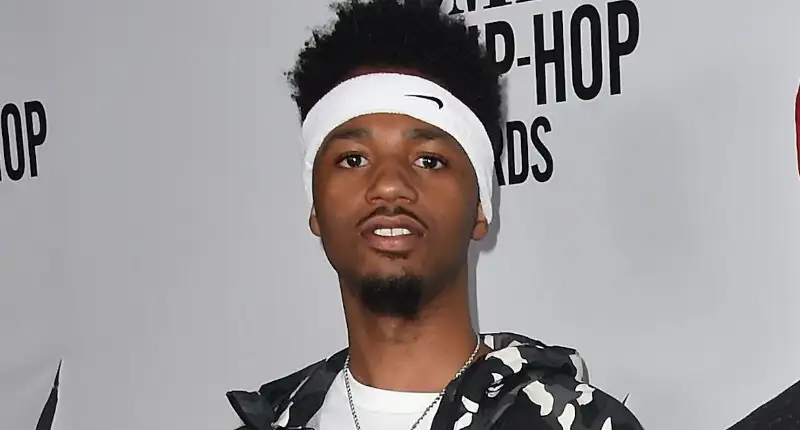 Leland Tyler Wayne is known in the artistic community as Metro Boomin. He is an American record executive, producer, DJ, and composer.
His career began when he recorded with major Atlanta artists, including 21 Savage, Future, Migos, and Gucci Mane.
Metro became successful when he released tracks, such as ILoveMakonnen and singles by Drake and Future.
Since then he has accumulated a number of hits in his career that have been created with FL Studio.
10) Ayo The Producer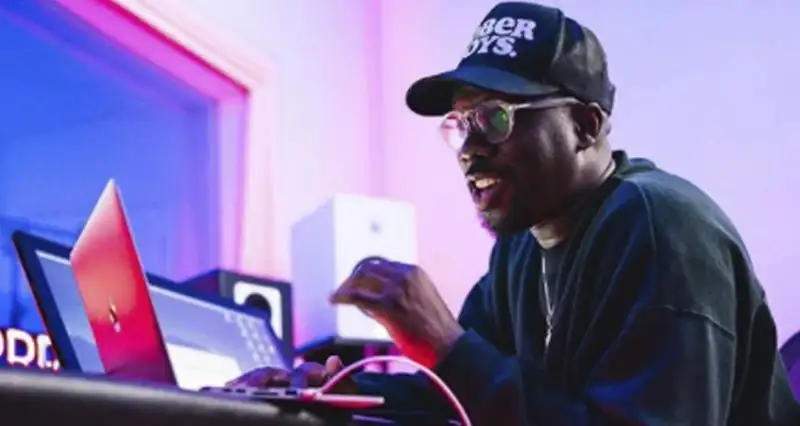 Austin Owens, known by his stage name Ayo the Producer, is an American hip-hop songwriter and producer.
He has done wonderful beats for top artists such as Cardi B, Diddy, Chris Brown, Wiz Khalifa, K Michelle, and many more.
In 2012, he released the single 'Let's Talk' by Omarion and Rick Ross, which became the collab for Ayo N Keyz's first song.
Since that moment his career has not stopped shining, and Metro has always had an ally to make his hits, FL Studio.
See also: How To Install And Add Izotope Vinyl In FL Studio 20 (Step By Step)
11) OG Parker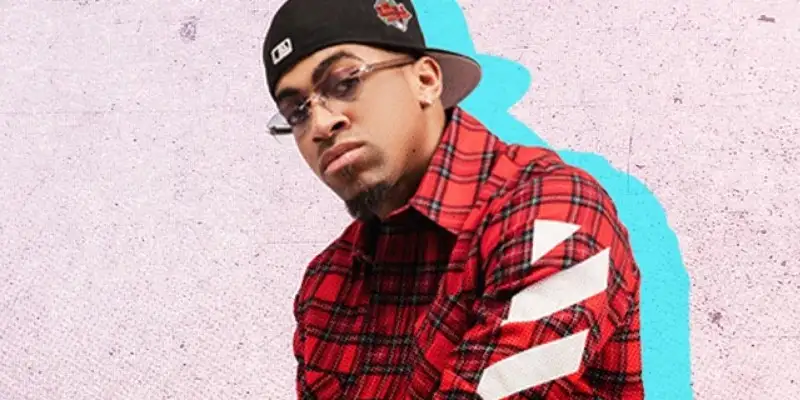 He has been creating music with FL Studio for a little over 10 years.
Parker considers it the best because there are no restrictions in the conception of tracks.
12) Madeon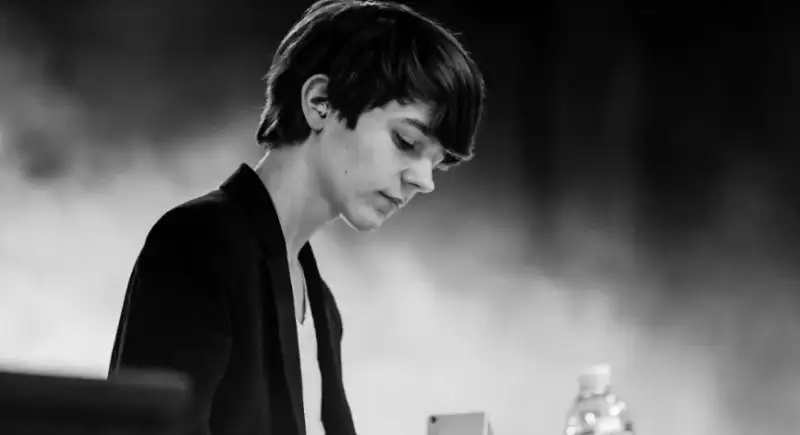 Madeon is a young French electronic music producer.
He believes that FL Studio is a powerful music software with which you can create whatever you want.
13) Oliver Heldens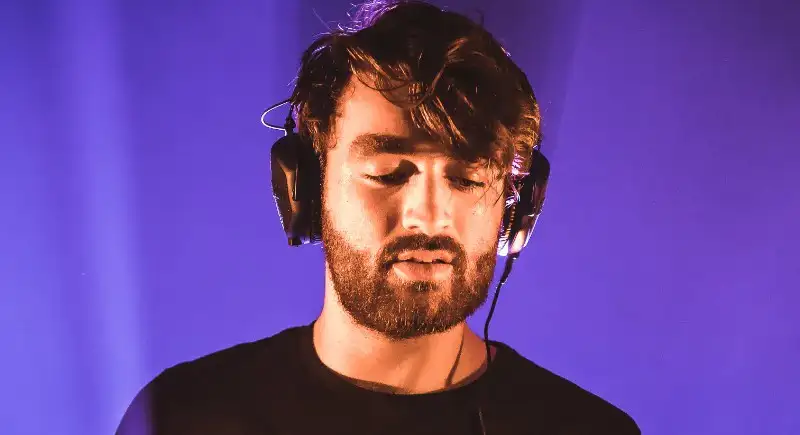 He is a renowned DJ who considers this DAW to be the best option because of its speed and functions that allow you to transmit what you want.
Some other power users of FL Studio
Here's a list of more famous artists, hip hop and EDM producers who use Fruity Loops as their main program.
Image-Line as the developer of Fruity Loops gives special recognition to those users and artists who use their DAW.
This distinction is only given to very talented producers, specifically to those who through their hard work and effort have excelled in some way, who have done important things, or who have collaborated with them.
Among the power users we find very important international artists that usually participate in festivals around the world.
 See also: FL Studio: Make Unique Like A Pro (Step-by-Step Guide) 
Power Users of FL Studio:
Imanbek
DJ Mustard
Alex da Kid
Murda Beatz
TM88
Ikonika
Alan Walker
Deadmau5
Soulja Boy
Sir Michael Rocks
Porter Robinson
E.M.M.A.
Ronald Jenkees
Boombs away
Tay Keith
9th Wonder
IMA
T-Minus
Tyler the Creator
Hopsin
Seven Lions
Sap
Visionist
808 Mafia
30 Roc
Sonny Digital
Southside
Mesto
DJ K.I.D.
Lex Luger
MdL
Olbaid
In The Mix
Vinylz
Young Chop
Mike WiLL Made-it
Zardonic
SouthSide
3K-391
What do I have to do to become a Power User?
Becoming an Image-Line recognized artist is a long and difficult road that takes a lot of sacrifices, but in the end, it is worth it because of the numerous benefits it brings.
Among those benefits are:
Image-Line's support in your projects
Collaborations with the company, artists, or other popular producers.
Exclusive and free access to all FL Studio functionalities
Privileged participation in the creation of plugins, or samples for sound libraries
Great discount coupons on products in the store
Special gifts from the company to third parties as you wish (friends, colleagues, or followers)
International recognition
If you want to know what you need and what steps to take to become an FL Studio Power User, below is a video tutorial that will guide you on the right path.
FAQs – Famous Music producers in FL Studio
Why do so many producers use FL Studio?
FL Studio is one of the most powerful and popular music creation software in the industry. Because of this, it is widely used by beginner musicians and producers.
Do professional musicians use FL Studio?
Definitely yes. This DAW is loved by many DJs, rappers, EDM, hip hop, and R&B skilled professionals for its ease of use and the great number of plugins and excellent quality sounds it has.
Why do rappers use FL Studio?
This software is preferred by many rappers because it is equipped with an excellent sound library containing kicks, samples, loops, snares, hi-hats, and drums. This is coupled with amazing plugins that help them create unique and amazing beats.
Do professional producers use FL Studio?
The short answer is yes. Producers of the caliber of Avicii, Afrojack, Cardiak and Martin Garrix like to use this DAW as the main music production software for most of their projects.
See also: How To Download FL Studio Mobile 3 For iOS And iPad
Sources