Vinyl is a free synthesizer plugin highly valued by music producers and developed by the famous company Izotope. This software includes a nice variety of useful presets and sound effects.
In this tutorial, I will show you how to install, add, and authorize Vinyl 2.0 for its correct use as a VST plugin in FL Studio 20.
In addition to this, in this post, I will tell you how to get it so you can enjoy it at no cost.
See also: How to install reFX Nexus on FL Studio 20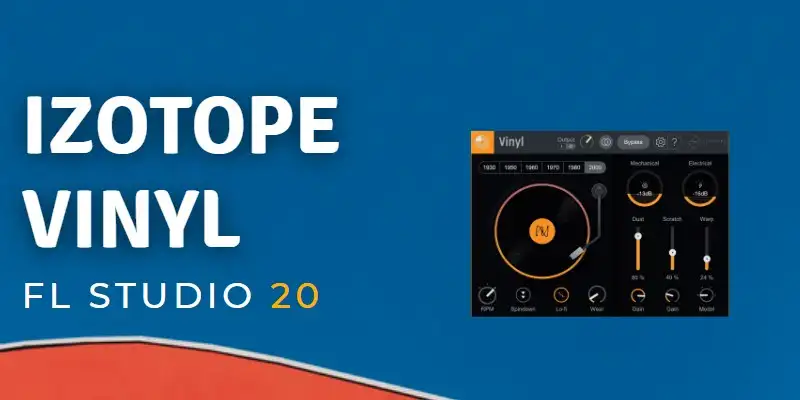 Table of Contents
How can I install Izotope Vinyl in FL Studio?
Izotope Vinyl is a plugin that features a nice vintage design effect that you can add to your sounds, which transforms them into Lo-fi or low fidelity signals, a mix between hip hop and jazz.
It has functions to filter the audio frequency, add noises, and apply tonality to the signal with effects similar to dust.
See also: How to get Flex VST plugin for FL Studio (FREE)
To use it in FL Studio 20, just follow this simple step-by-step installation guide:
Get Vinyl 2.0 by registering on the Izotope download portal with your email and password.
2. Choose the download option depending on your computer, Windows or macOS.
3. To install the plugin, locate the file on your PC and then run it. Then, confirm your acceptance of the conditions and legal terms and just click on "NEXT".
4. You will find an installer wizard that will guide you through the installation process.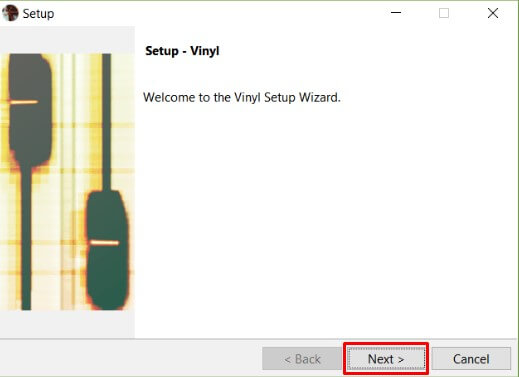 5. Next, indicate which DAW you will use it with, in this case, Fruity Loops Studio 20.
6. Assign a folder to the plugin: For it to work properly, make sure you install the software in the same folder where you usually install all FL Studio plugins.
See also: How to get Omnisphere 2 VST plugin on FL Studio 20
How to add Izotope Vinyl in FL Studio
Once you have Izotope Vinyl installed on your computer, just follow this guide to link it to the Image-Line's DAW:
Launch Fruity Loops Studio 20.
2. Click on the PLUGIN MANAGER option: This section is located at the top left.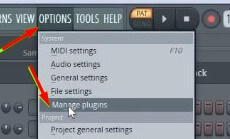 3. Go there, click on "ADD MORE PLUGINS" and a new tab will be displayed.
4. Subsequently, in the bottom right is the "MANAGE" box, where you must enter.
5. Configure the VST location: In that window, you will see the option, "PLUGIN SEARCH PATHS", where the directories used by FL Studio to search for installed plugins appear.

6. Make sure that Izotope appears in these directories to enable it.
7. If it does not appear, click on the (+) symbol to find it and insert it into the directory.
8. Click FIND PLUGIN: When you do this, in the upper left corner, FL Studio will start searching for the VST.
9. Verify that it is in the list, and after doing this close the "PLUGIN MANAGER" window.

10. Authorize the software: The activation process is performed by inserting a serial number code that Izotope will send you through a notification to your account after you register.
See also: How to add plugins to FL Studio 20 for Macbooks
Finally, the last step that remains is the authorization by means of our credentials. I will explain it in more detail below…
How to authorize Izotope Vinyl (activation)
It is well known that before downloading Izotope Vinyl you have to register on its official website with a user account.
And because of this, I recommend you to do the following: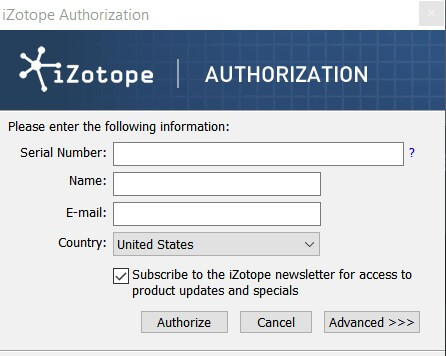 Log in with your email and password.
Once in your profile, you will receive a serial number code to activate Vinyl.
The code you receive must be entered in the verification field, in a box that appears at the bottom of the screen.
The Vinyl 2.0 activation process will only be required once. This means that you will be able to use the program without any restrictions in your projects.
If you already have a registered account or copy of the plugin on your pc, you don't need to activate it.
You just need to make sure it appears in the FL Studio directory (PLUGIN SEARCH PATHS), as explained above, so it can be functional with the DAW.
Learning to use the plugin
Vinyl is a software with a simple and clean interface. It is also very easy to use in combination with Fruity loops to create music with nice quality sounds.
This plugin is great for creating Lofi music because of the many retro effects that can be achieved with it.
See also: 15 Reasons why FL Studio is the best DAW for music production
Here is a tutorial on how to use Vinyl in FL Studio, which in my opinion, is quite complete. Through it, you will learn the basics of using the software from the very beginning.
How can I get this VST?
If you want to get the latest version of Vinyl, I invite you to visit my post where I made a compilation of the best free VST for FL Studio 20.
From there you can access Izotope's official page, where you can download the program.
Requirements:
For installation, you need Windows 8-10, or newer. If you have a Macbook it must be OS X 10.12 or later.
Something important to mention is that Vinyl is only compatible with computers with 64-bit architecture.
Plugin formats: AAX (64–bit), AU, VST2, VST3