You may be interested in using the Fruity Loops demo and take advantage of its full potential to make your songs.
However, do you know what are the limitations of the FL Studio free trial?
Although it is free, it comes equipped with a lot of instruments, synthesizers and sounds to create all kinds of music. But not everything is rosy!
In this guide, I will explain in more detail all the shortcomings of this no cost program.
Want to know what limitations FL Studio free has? What does the free version of FL Studio do? Come with me to find out!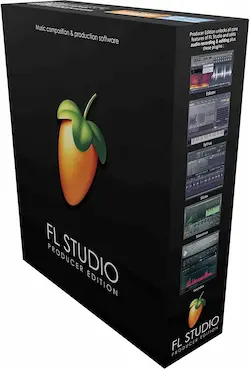 Table of Contents
FL Studio free trial limitations (Explained)
Fruity Loops is an amazing music creation software that lets you create songs from scratch or remix existing ones and comes equipped with many great features that allow you to produce sounds of any rhythm
However, there are some shortcomings in its demo version that you should be aware of if you are interested in trying it out.
That's why I'm going to explain in depth everything the people at Image-Line don't tell you about the demo version of FL Studio and its limitations.
You will learn what are its main advantages and disadvantages. 
In addition, you will know if it is worth using the free version of this DAW to produce your audio tracks or paying for a full version license.
What can you not do in FL Studio free trial?
Next, I am going to show you in more detail what limitations and shortcomings you will have in the free trial of FL Studio if you want to use it to make music.
So you will know if it is worth using the free demo or going directly to get the paid edition.
1. Cannot reopen projects
Through the free version of this DAW, you can save the music, tracks, or sounds you create, but it lacks the ability to reopen them later.
If you are working in collaboration with someone else or simply need to reuse a previous project, you will not be able to do so with the Fruity Loops demo.
This functionality is locked by default in the trial version.
So forget about using files shared by a friend with licensed FL Studio.
It is also important for you to know that with the trial, you also cannot reopen or load any saved items from any of the licensed editions.
The only way to reopen your projects is to export the stems as audio files (MP3, WAV, FLAC, etc.) to be able to use them without restrictions.
2. Advanced plugins' usage restrictions
The Fruity Loops demo has amazing instruments that you can partially use in several ways, which are only full available in more complete and expensive Pro editions.
So most of its plugins are in trial version as well.
Among these synthesizers we can mention Newtone, Edison, Harmor, Morphine, Poizone, Toxic Biohazard, Sakura, Ogun, among many others.
These plugins are quite cool and useful for producing high quality music.
They are usually used by advanced and professional producers because of how powerful they are.
For such reasons, they are very loved and demanded synthesizers by most of the users who use this DAW. 
With them, the possibilities of creating unique sounds that help to captivate the attention of the audience are high.
3. Not enough editing tools
Although this demo comes equipped with many important plugins, there are limitations and lack of some basic functions when using the more powerful and advanced VSTs plugins.
A clear example of how certain sound editing features are restricted is the case of the Make unique tool, which allows you to create faster, more unique and modern sounds. 
It can only be used in the licensed editions.
The same applies to some effect plugins such as Gross Beat and Hardcore (11 Guitar FX). 
You can create the sounds you want, but with the limitations that come with using the FL Studio trial.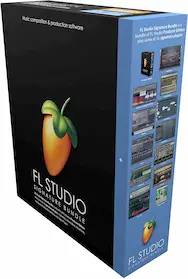 4. Restricted sound library and presets
In licensed versions, this program comes equipped with a rich and extensive library of different kinds of audios.
And for producers, sounds are one of the most used resources.
The demo version does not have enough sounds compared to the full edition. 
Also, the trial has fewer samples, loops, kicks, hi-hats, sound effects, vocals, among others.
And with the demo, you can't upgrade them and get newer sounds.
Another disadvantage is that pauses or audio interruptions may occur for 2 seconds in your tracks every so often.
On the other hand, it also comes with fewer presets, which can be really useful to speed up your workflow.
Using presets, you can produce music faster and more concisely. Moreover, they will help you to be more creative to come up with impressive and unique songs.
Although it is important to mention that for beginner users, the demo has a decent amount of sounds, and they are enough to do as many tests as you want.
5. FL Studio Trial cannot be upgraded
I could say that the updates are one of the most essential features of any software. And sadly, this is one of the big limitations of Fruity Loops' trial.
A quick tip is that in order to use an upgraded trial, it is recommended to remove the old version currently installed and download a newer demo. 
But the downside is that this, for many users, could be very tedious to do over time each time an update is released.
You have to get a license if you want to enjoy regular updates and new improvements.
These are some of the advantages that the demo version does not have due to its limitations:
A) Fix bugs: With each update, the most common bugs that affect users are fixed, which helps a lot to produce more easily.
B) Improve performance: This is a vital feature, as it allows FL Studio to efficiently use PC resources. 
By consuming less RAM and processor, your user experience will be smoother and more enjoyable.
C) Add better tools: The FL Studio demo lacks certain tools, plugins and basic features that the paid editions do include.
It's no secret that the DAW reserves some of its best features exclusively for users who own a license key.
D) Increased security and stability: Undoubtedly, this is one of the most crucial benefits. Who hasn't lost all the work progress with a sudden crash? 
Indeed, this is very annoying and frustrating, as you lose everything you haven't saved. 
This is why updating regularly gives the software better performance and smoothness.
E) You don't have to pay to update: A cool feature of Fruity Loops that makes it stand out from other competing DAWs is that it is one-time fee only. 
That is, to receive all future updates, you only need to pay once.
This is one of the limitations of the trial version, which is a game changer. In short, by paying for the program license, you save a lot of money.
F) Exclusive access to new features: Only users who have a licensed key can enjoy the new optimizations and utilities that are released.
By using the trial, you are not guaranteed to use features that are in development or beta phase. 
You will also not have access to participate and contribute ideas to improve the current tools in future updates.
6. No special discounts available
Image-Line occasionally launches special offers and price reductions so that users can purchase FL Studio or any of its products at a lower price.
In addition, it is well known to give away birthday discounts to reward its users for their loyalty to the company through the use of Fruity Loops and other merchandise.
By using only the trial version and not having a DAW license, you lose this wonderful benefit. 
In my opinion, it is a very interesting advantage and worth taking into consideration and paying for a license.
Because through these bargains you can get some expensive product at a more reasonable price.
Just by getting the most basic edition of the software, you can enjoy cheaper FL Studio prices.
7. No access to technical support
Technical support is a fundamental aspect of getting the most out of FL Studio.
It ensures the proper functioning of the software and all its plugins and other tools.
When you buy one of its editions, you are guaranteed access to technical support and to its forum, where experienced users can also help you.
Unfortunately, the FL Studio demo lacks professional service.
In my personal experience, sometimes I had some bugs that prevented me from using the DAW normally and producing beats. 
They were Fruity Loops problems that were easy to solve, but I didn't know how to identify the source of the failure. 
The support people helped me to fix them in no time.
Another thing I want to mention is that they use a diagnostic tool, which tells them what is the source of the failure and possible solutions.
That's how important it is to have access to professional help, and only the paid version gives you that.
Personally, I can say that I am delighted with the service they have given me every time I have asked for it. They are quite efficient in this aspect.
8. Cannot use previous versions
With the free trial, you can only use the version released up to that moment.
In short, with the purchase of FL Studio, you have access to each of the previously released versions of the software according to the edition key you own.
With the license, you can use those previous versions of the DAW in case you want to test or use it permanently.
In my opinion, this option has great benefits, since we can go back to a previous release until a patch is released to fix the bugs.
This is a great way to work around bugs in FL Studio.
In all music making software, it is common to see bugs and glitches that interrupt the workflow and in some cases make it impossible to continue with the software.
In addition, performance drops and loss of fluidity of what is being done on the screen can appear.
That is why I think it is a very important utility that every music producer should always take into consideration.
What can you do in the FL Studio demo?
With the free trial, you can also do quite cool things, as it is a tool that has very powerful functionalities.
Here are some of the things you can do with the free version of FL Studio:
1. Practice and light use: If you are a beginner, you can use the trial to take your first steps as a producer. 
This is very useful, especially for those who do not have a lot of money to invest.
2. Educational purposes: It can be used freely in schools and academies without additional costs.
In addition, it can be installed on as many computers as you want.
3. Familiarize yourself with the DAW interface: You can use the demo to learn how FL Studio works and see if it is the right DAW for you.
4. Try before you buy: This is one of the strongest points of the trial. 
If you use the free version, you can get a better idea of whether FL Studio is the tool you are really looking for.
On the other hand, it will also let you know if Fruity Loops suits your needs as a producer, according to your current skills.
In this way, you will be able to determine which Pro edition of the software to buy and avoid making unnecessary expenses.
5. Explore and test utilities: Currently, the FL Studio demo comes equipped with almost all the synthesizers, plugins, and tools that the All Plugins edition has.
In short, the free software is an equivalent to the most powerful edition of this DAW.
With this software, you will be able to test almost all of its functions in detail and then make a more appropriate purchase decision.
6. Export and save files: You can create beats, sounds, tracks, etc. and share them with someone else in a collaborative way.
This is a very interesting benefit, since you can send your projects to your friends, so they can help you improve them.
Final Recommendations – FL Studio free trial limitations
As you can see, there are several things you cannot do in the FL Studio free trial, and these limit you in the quality of the end result in what you will produce.
The demo of this DAW is not bad, on the contrary, it offers you many things that you have to pay for in other music production software. 
Also, it is important to mention that the limitations may change over time, something that has been happening frequently.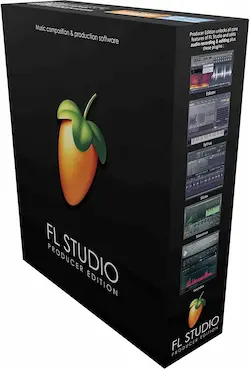 That is, the people at Image-Line may release more features in the future.
Anyway, I recommend you to use the full paid version, as it has many additional benefits.
FAQs – FL Studio free trial limitations
Can I try FL Studio for free?
The short answer is yes. Image-Line offers a free demo, which you can use to make your music, as it has many of the features of the full version.
Is FL Studio free or paid?
In a nutshell, it offers both options. This digital audio workstation has several paid editions with different features and tools according to their cost.
On the other hand, the DAW also has a trial version which you can use to learn how to use it and take your first steps as a music maker.
Is FL Studio worth it free?
Definitely yes. It is worth using the free demo of this DAW, as it has a lot of plugins, sounds and editing features to create music of any genre.
It is also useful to determine if the program fits your needs before making a purchase decision.
Which version of FL Studio is the trial?
The trial version of FL Studio is the same as the most powerful edition of FL Studio, the All Plugins Edition, but with certain restrictions.
How do I know if my FL Studio is a demo?
There are several ways to find out if Fruity Loops is a trial. The first one is through the "About" option found in the help menu. There you will see all the related information.
And the other is when you open a plugin, a message appears at the top of its window notifying that you are using the free program.
How do I get FL Studio demo?
To get the official DAW demo, just go to the Image-Line website and download it from there.
Is FL Studio trial free forever?
The answer is yes. The free FL Studio demo can be tested unlimitedly, as there is no time limit to restrict its use.
Simply put, the trial mode lasts forever and you can make music with it for as long as you want.
In fact, it is the only DAW on the market that offers this benefit at no additional cost.
How does FL Studio trial work?
The trial is a free to use Pro version of Fruity Loops that does not need to be registered or create an Image-Line user account to work.
Just download the software, and you can try it for an indefinite period of time.
How big is FL Studio free trial?
The demo of FL version 20.9.2.2963 compatible with Windows operating system has a size of 893.87 MB.
While version 20.9.2.2459 for macOS takes 1.08 GB of storage space.
Can I open projects in FL Studio trial?
The short answer is no. The Fruity Loops demo comes with this feature disabled and the only way to use it is to purchase a DAW license.
How do you unlock FL Studio 20 trial?
The FL Studio 20 trial is free software and it does not need to be registered in the Image-Line database to enjoy it.
So after installation you can use it immediately without any extra actions.
How do I remove FL Studio from trial mode?
To remove this software from trial mode, you need to create a user account on Image-Line's website.
Then there, register the purchased license of one of the Pro editions of the program to get rid of the demo mode.
This is the only way to bypass the Fruity Loops demo.
Can I use plugins in FL Studio trial?
Yes, of course. The free version allows you to use all the plugins and tools included in the All Plugins Edition.
Can you add plugins to FL Studio trial?
Yes, you can. The demo allows you to install and use external plugins as VST instances in conjunction with the DAW.
Can you save projects with free FL Studio?
Yes, you can. It allows you to save all your created music projects and certain types of audio files.
Can you import and export files into FL Studio trial?
In a nutshell, yes. With the free DAW, you can export and import elements and audio files as much as you want.
Can I save MP3 from FL Studio trial?
Yes, you can save audio files in MP3 format, as well as WAV, FLAC, and MIDI.
Can you save songs on FL Studio demo?
In short, yes. With the demo, you can save all kinds of songs. However, they cannot be used for commercial or for-profit purposes.
How long does the FL studio license last?
The Fruity Loops license lasts for life. Unlike other DAWs, it never expires and allows you to upgrade without incurring extra costs.
Sources