Would you like to know if FL Studio 11 is better than FL 20? Which one has better tools and sound? Which one should you get?
In this article, we're going to look at whether it's worth upgrading from FL Studio 11 to 20. 
We will discuss some of the main features that the new version brings and compare them with Fruity Loops 11. 
This way, you can get an idea of which version to buy according to your project needs and workflow.
Which one is the best for you? FL Studio 11 or FL Studio 20? Keep reading this article so you can find out.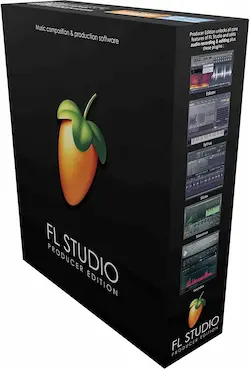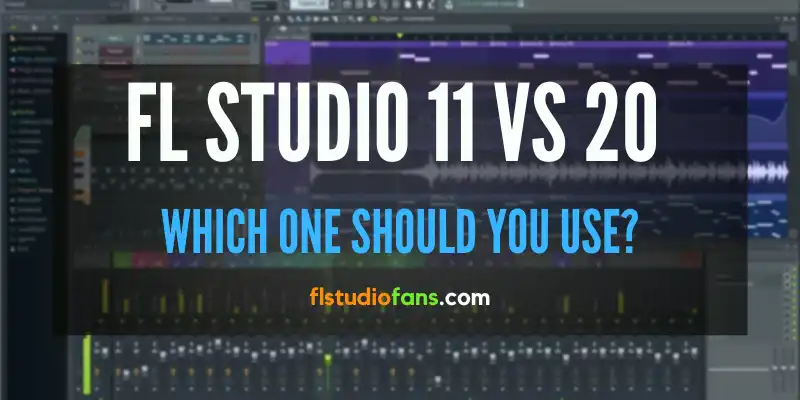 Table of Contents
FL Studio 11 vs FL Studio 20 (Which one is the best for you?)
When comparing the two versions side by side, FL Studio 20 is much better than FL 11. It stands out over its rival because it has more features and a better audio library.
In addition, it includes revamped plug-ins and others that are exclusive to this update.
FL Studio is a powerful, industry-leading music production utility and has become the application of choice for millions of musicians, DJs, electronic artists and producers around the world.
Since the very beginning, the developers of Fruity Loops have been continuously adding new features to their music production software. 
That's why they have always stayed one step ahead of their competitors, making it the favorite software of famous artists and producers.
Although there are other DAWs on the market with good features, Fruity Loops remains one of the most popular professional music production programs.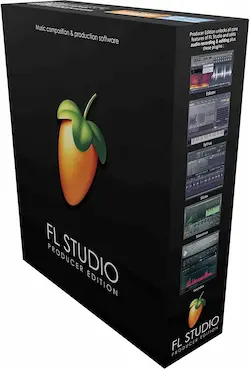 In part, this is due to the constant determination of the company to keep improving and adding new features.
In addition to this, we can mention its excellent pricing and lifetime upgrades when purchasing a license of any of its editions.
For these reasons it is one of the most attractive DAWs in the world of music production and is well worth buying.
Main differences between these versions
There are many differences between FL Studio 11 and 20, but the most notable are as follows:
The new version has a completely redesigned interface that is much easier to use and modern looking.
The latest version has new features such as audio clip editing, automation clip editing and pitch correction.
FL Studio 11 is much less stable and reliable than the new version. Image-Line has done a good job with FL Studio 20 making performance improvements.
FL Studio 20 comes with a larger collection of VST plugins, sound effects, high-quality samples and other interesting new features.
The new version is designed to improve production skills and make music faster, which significantly improves your workflow.
The learning curve of Fruity Loops 20 is higher than version 11, which is why the first one is easier to use.
FL Studio 20 is the first and only version that supports MacBook computers. It was designed so that all of its tools are fully compatible with macOS.
Unfortunately, lower releases of Fruity Loops are not macOS compatible.
Overall, FL Studio 20 is a great improvement over the previous version and is definitely worth the investment.
Final thoughts – FL Studio 11 or 20? (Which one should I choose?)
Both versions are great options for beginners or more experienced producers.
FL Studio 11 is a recommended tool if you want to get started in music production and don't want to spend a lot of money. 
While FL Studio 20 is an excellent alternative if you want to jump into music production and want to have more advanced features and options.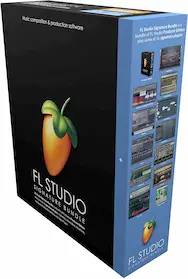 This Digital Audio Workstation is a premium product with an affordable price tag.
In other words, in terms of value for money, it has no rival.
FAQs – FL Studio 11 vs 20
Is FL Studio 11 better than 20?
A short answer is no. FL Studio 20 is a better finished product with more features compared to the previous version.
Can you still get FL Studio 11?
Yes, it is still possible to get FL Studio 11. If you want to enjoy this version, you can download it from the website (Image-Line).
Below you will find the official documentation with the procedure to follow to download FL Studio 11.
When did FL Studio 11 come out?
The version 11 of Fruity Loops was released on April 19, 2013.
Would you like to know which is the version, FL Studio 12 vs 20? Check out my guide!
Why do producers still use FL Studio 11?
The main reason why many producers today still stick to using FL Studio 11 is because of comfort and resistance to change.
Other more veteran producers claim that it makes them nostalgic to stop using it.
However, this is far from reality, since with a good configuration you can leave FL Studio 20 as it is in version 11.
Although with the big difference that this latest version has better utilities and performance.
Which sounds better, FL Studio 11 or 20?
When comparing both versions side by side, the conclusion is that both have the same audio quality.
However, Fruity Loops 20 has a wider and more varied sound library, which is why it stands out over the other one.
On the other hand, some users have the feeling that FL 20 is superior in terms of sound, but the reality is that the default audio settings of both versions differ from the start.
This can be checked by putting the same configurations in both and then doing some audio tests.
Which consumes less CPU, FL Studio 11 or 20?
FL Studio 11 consumes less resources and uses less processor than version 20, as it has fewer features active simultaneously.
However, FL Studio 20 manages CPU and memory usage better. It also has extra tools that help you reduce excessive PC usage.
In short, the version 20 is much better and has a higher performance for making music.
Sources